LEASING for 2023 - 2024

WILL BEGIN SOON!
We will begin to show apartments and sign leases for the 2023 - 2024 school year soon. If you are interested in viewing a unit, please fill out the Schedule a Showing form above. We will contact you starting in October to view an apartment or sign a lease. Don't wait! Our units fill up fast!!
Campus View Apartments has a new home just for you! Located adjacent to the University of Iowa campus in Iowa City, we offer easy access to the school and nearby restaurants, night spots, and other amenities to make your college experience part of the best years of your life. As you begin or continue your studies at the University of Iowa, you want to have the peace of mind that comes with a clean, welcoming home so you can focus on your education, which is what matters most.
Come by and visit us today! At Campus View Apartments, you'll find clean, affordable places to live with all the features you want in a new residence. Among the amenities that will make you feel at home are reserved parking if you own a car and nearby bus stops if you don't, convenient onsite laundry facilities, air conditioning, and living environments that are smoke-free and noise-free.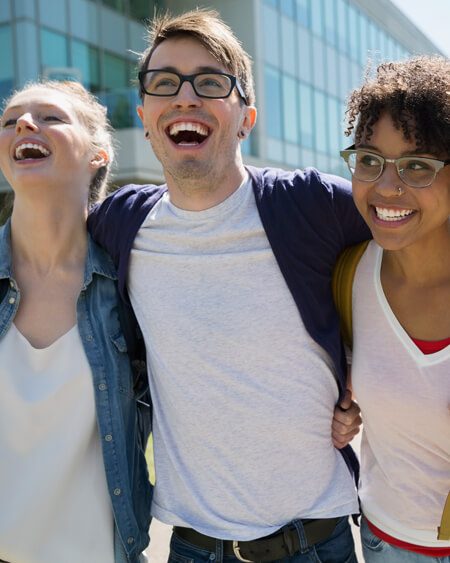 THE CAMPUS

VIEW ADVANTAGE
Campus View Apartments is committed to your success and happiness! As you chart a course through your college years, you can count on us to provide the living space you need. Check out our available units and our unique, 3D floor plans right here on our website. Don't wait! Apartments are renting fast, and we don't want you to miss out on the satisfaction of knowing Campus View Apartments is the place for you!